Welcome To:
The 9th Division Recruitment Office!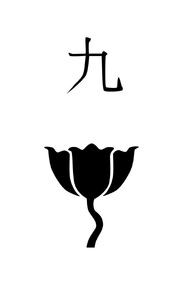 Interested in joining the 9th Division? You made the right choice!
Simply fill out the Application below and submit it whenever you can. But hurry, spots are limited per Division.
The Captain or the Vice Captain will get around to answering the application and reviewing it as soon as they can.
Before applying, make sure you:
-Have been somewhat active
-Have a positive attitude
-Don't disappear if you get accepted
If you have finished reading the above, Here is the Application:
Quote :

I Promise to have fun while I'm part of the 9th Division.
I will always stay loyal to my Division
I have no criminal Record prior to my applying XD

Name:
Date:
Time:
Favorite Color:
What are your reasons for joining?
If accepted, What can you contribute to the 9th?
What do you like most about Bleach?
Lastly, are you familiar with RP? If not, are you willing to learn?
If you are familiar, in a paragraph, show us RP sample: